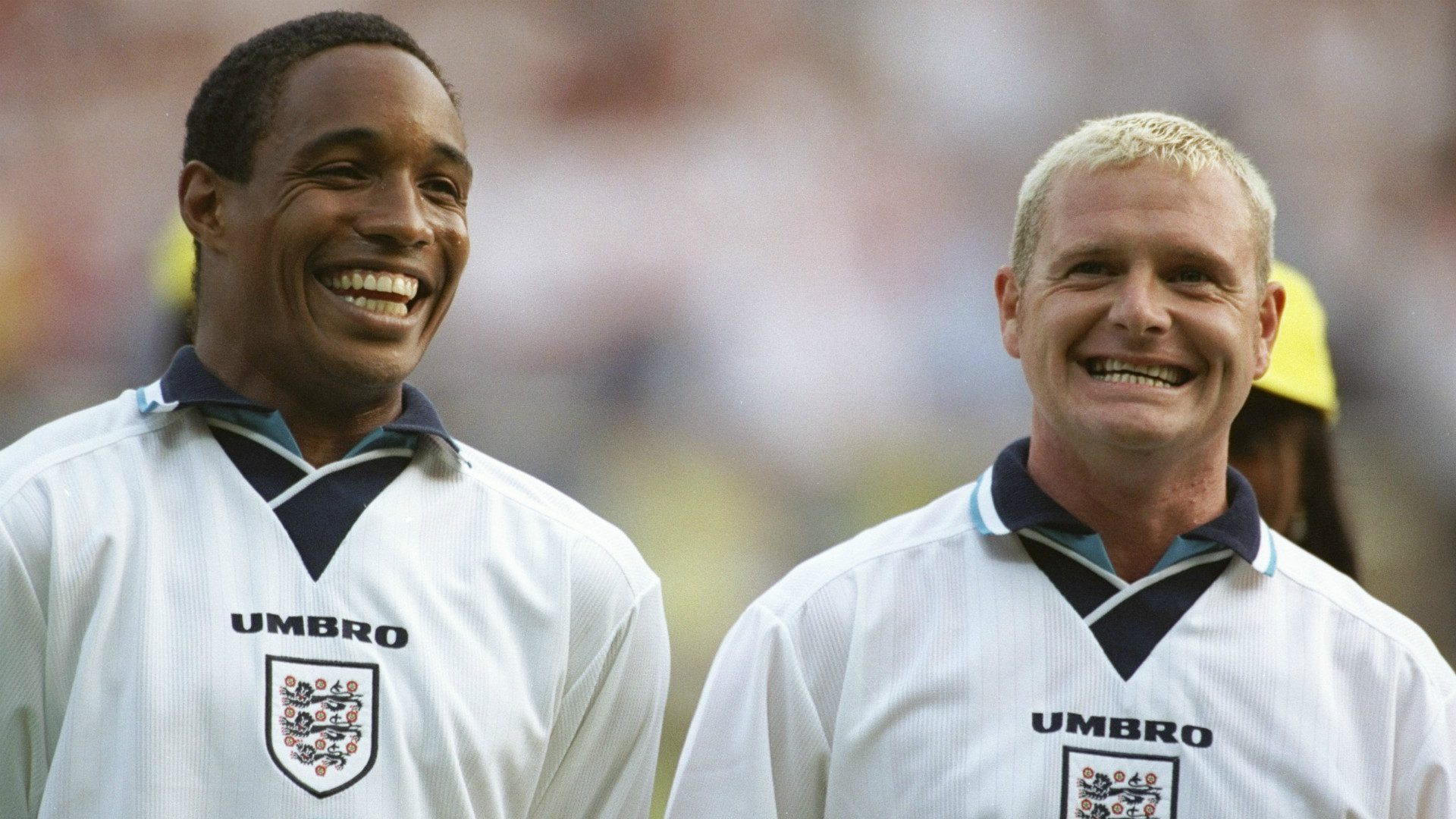 Euro 96 was one of the most exciting tournaments of recent years.
Although it ended in heartache for England, the atmosphere brought to the British Isles by the travelling fans was electric.
One of the best things about any international tournament is the wave of new kits unveiled for the competition.
And Euro 96 did not disappoint!
In this article, we pick our top 5 Euro 96 kits that live long in the memory.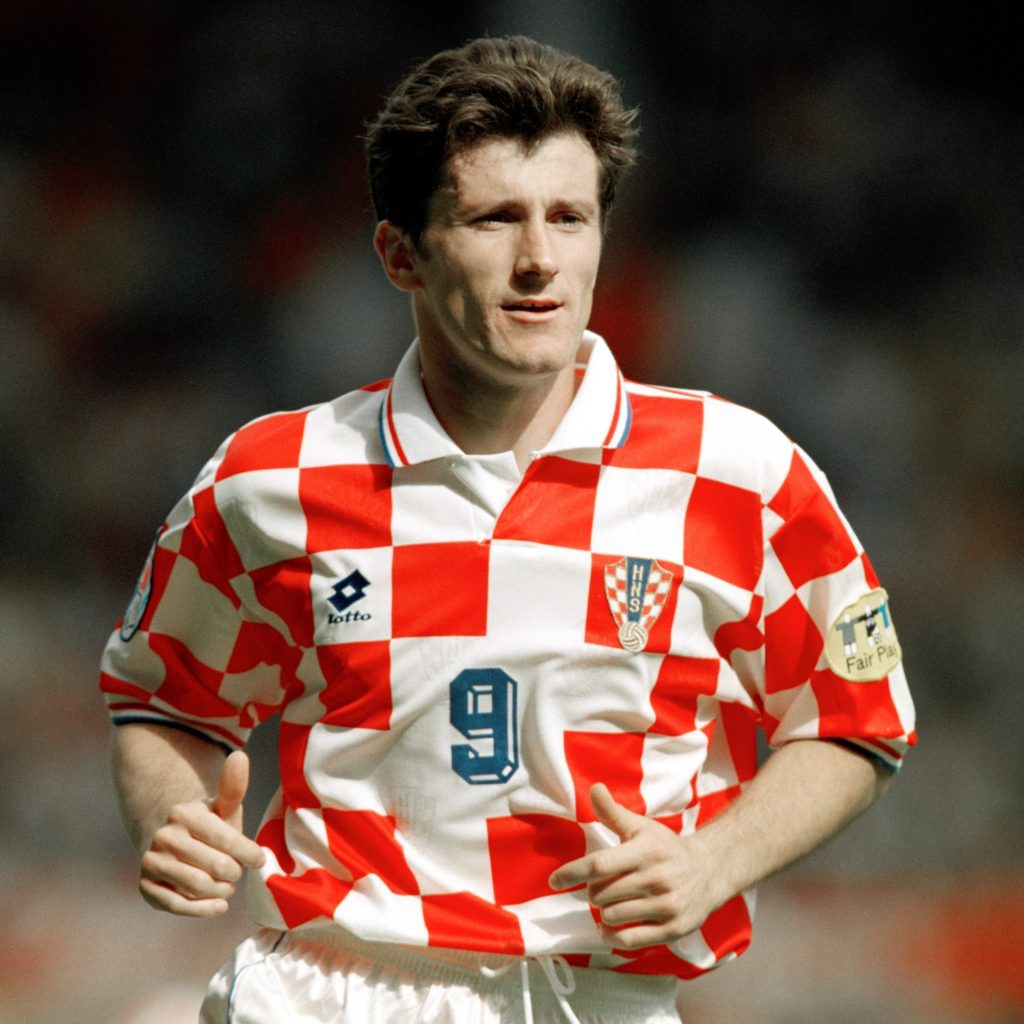 Croatia home kit
Who can forget the Croatia team of Euro 96?
In the country's first major tournament, it boasted stars such as Zvonimir Boban and Robert Prosinecki, whilst the team was spearheaded by star striker Davor Suker.
The Croatians exploded into the quarter-finals of the tournament, only to lose out 2-1 to eventual champions Germany.
Croatia brought many great memories such as Davor Suker's lobbed goal against Denmark. However, it is their home jersey we remember most fondly!
The red and white checkered shirt has always been a standout design, and there is no design quite like it! This was the first time it was showcased on the international stage, and it made quite the impression.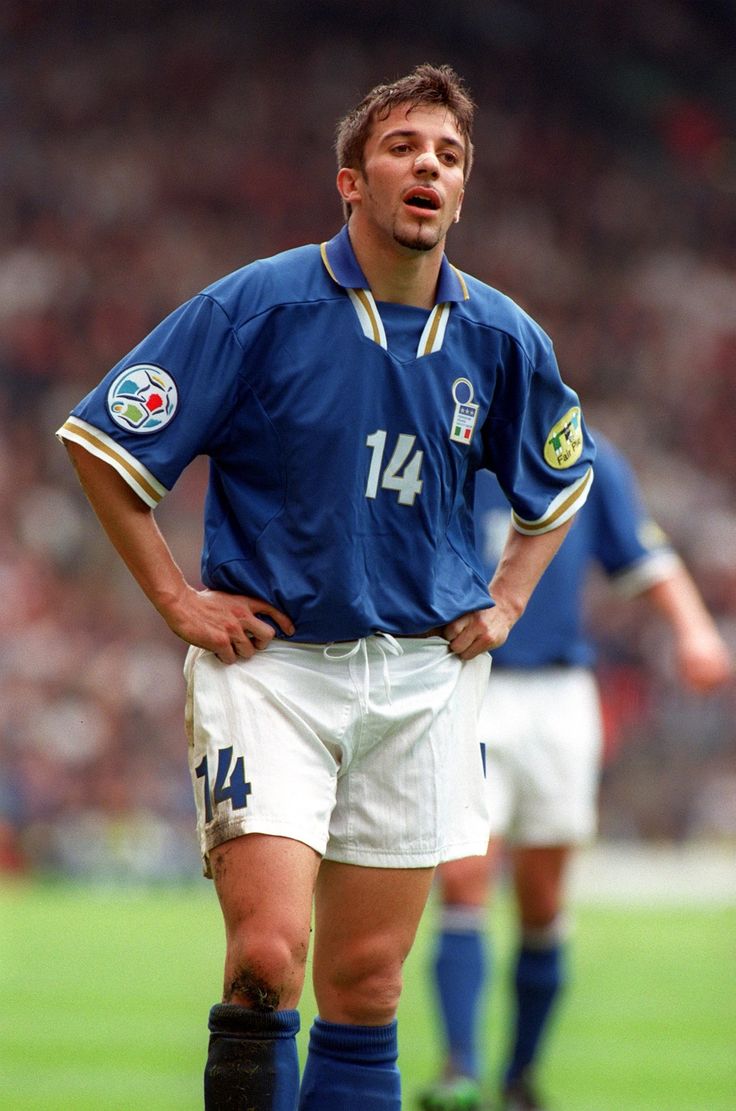 Italy home shirt
Italians are known for their style, and their Euro 96 home shirt did not disappoint.
In its traditional blue colour, it was stylishly finished off with gold and white trims to the sleeves.
We love the gold finishes across the kit (it even outlines the shirt and number prints) and is ever a popular shirt in our store for football fanatics.
Unfortunately on the pitch, the Azzurri didn't do this classic kit justice.
Even with players such as Gianfranco Zola, Paolo Maldini and Alessandro Del Piero, the Italian national team went out with a whimper. The Azzurri exited in the group stage with what many would put down to Arrigo Sacchi's tinkering tactics.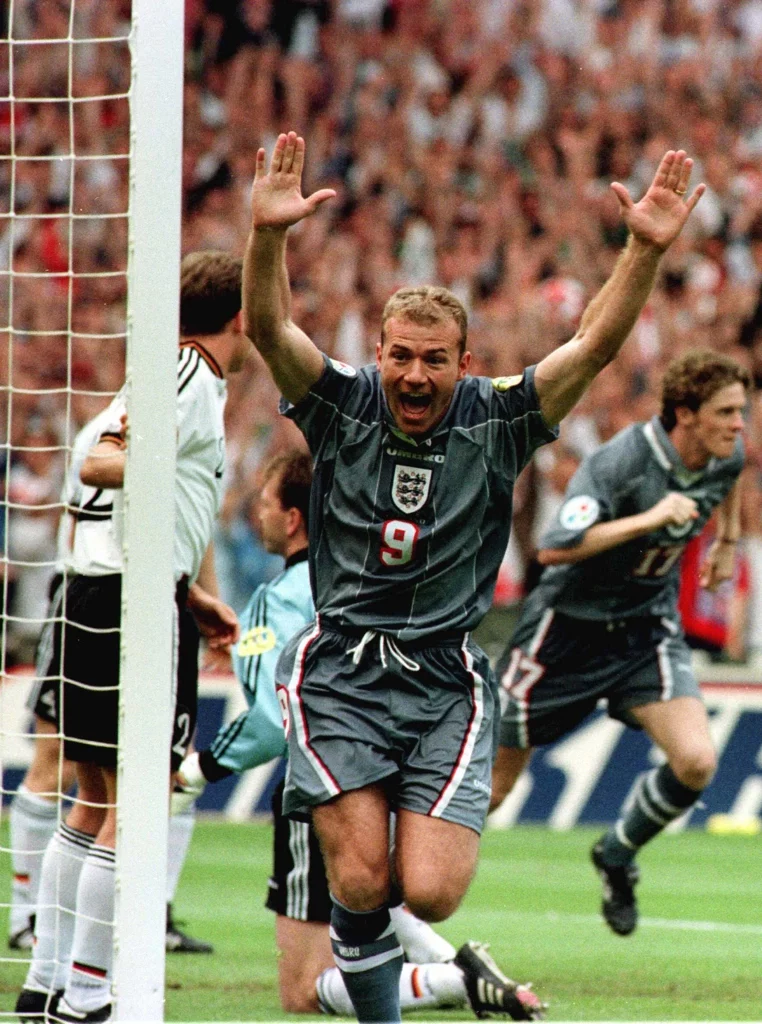 England away shirt
This grey England shirt will always be memorable for on-pitch agony against arch-rivals Germany, but the kit itself deserves a special mention.
The first English kit of its kind in the colour grey, the kit was a truly unique design that has not been seen before or after.
This grey England kit was worn during their conclusion to the tournament, with current England manager Gareth Southgate missing the all-important penalty.
Both England Euro 96 shirts can be purchased in our store.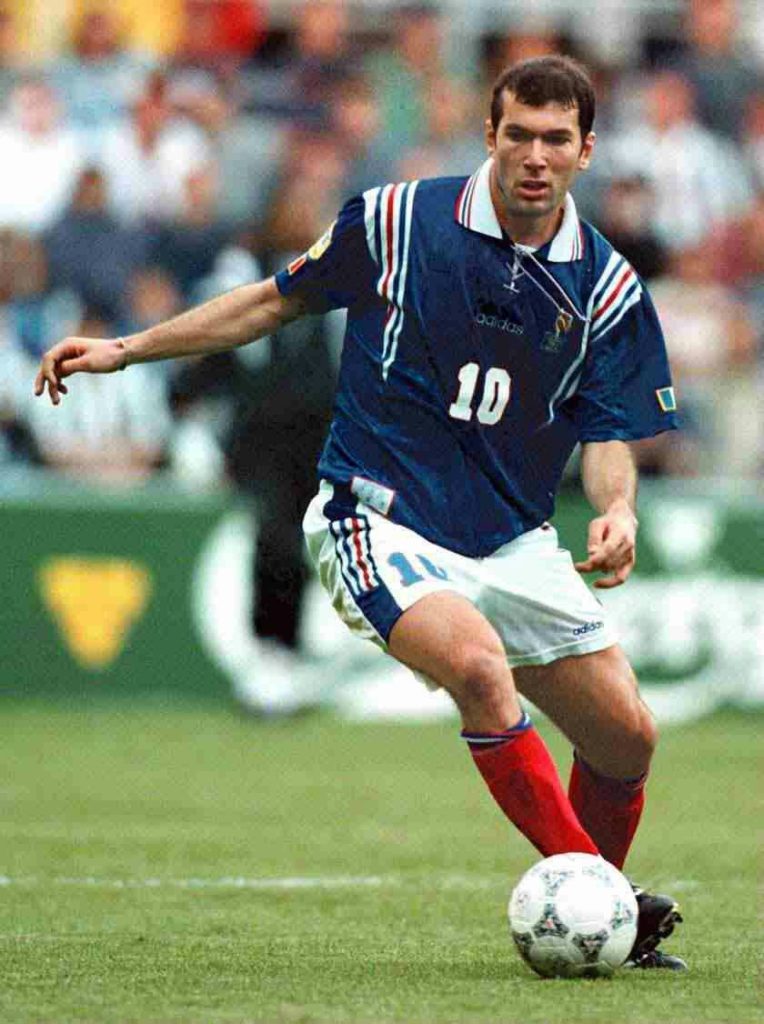 France home shirt
France are another international team who seem to have a conveyor belt of classic kits. Euro 96 was no different with their laced home jersey.
In its traditional royal blue with the French flag colours draped across the shoulders, the shirt oozes class and sophistication. Not to mention, that laced finish underneath the collar!
This was a France team that boasted the talents of Emmanuel Petit, Patrick Vieira, Marcel Desailly and Zinedine Zidane.
Managed by Aime Jacquet, Allez Bleus reached the semi-finals before being beaten on penalties by the surprise team of the tournament, the Czech Republic.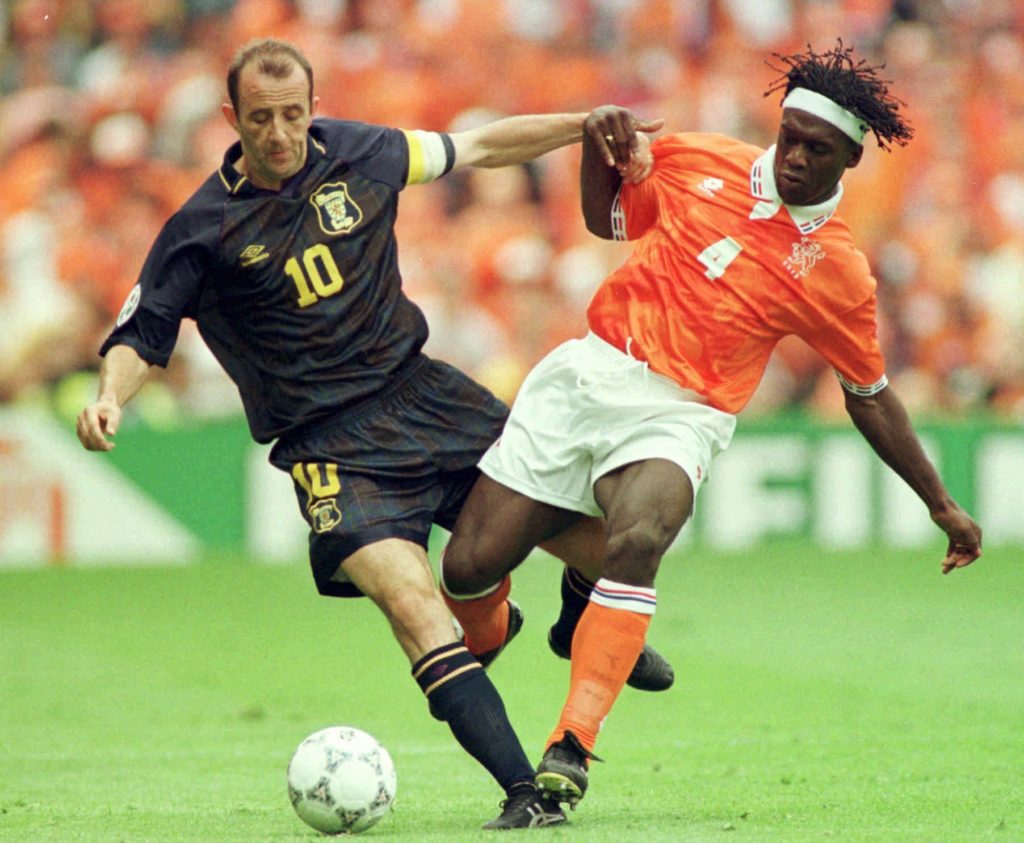 Netherlands Home Shirt
With its distinctive Orange colour, the Netherlands kits are always in someone's favourite kit conversation.
This particular shirt was used at Euro 96 and is one of our favourites too!
In a classic kit design, the Oranje home shirt from 1996 features a white colour that sports subtly the colours of the Netherlands national flag.
The Dutch side were in the media often during Euro 96 due to rows within their own camp. Even though they had stars such as Dennis Bergkamp, Patrick Kluivert and Edgar Davids, they still failed to make it past the quarter-finals and were knocked out by France.
This classic Dutch shirt is available in our store for immediate delivery.
Notable kit mentions
It isn't always the case nowadays, but in the era of Euro 96 kits were often very distinctive from their predecessor. That made our selection for the top 5 shirts at the tournament all that more difficult!
So, it would be rude if we did not give some honorary mentions to some kits that deserve a shout out.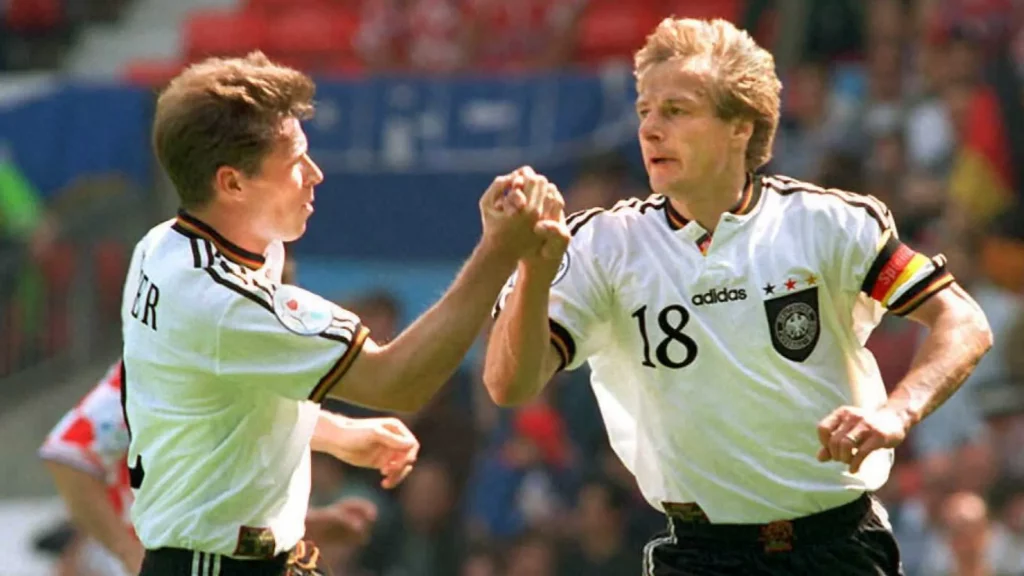 Germany home shirt
Most shirts at Euro 96 were collared jerseys. The Germans decided to go for a different approach and chose a design that preferred a stub collar.
The shirt has a timeless design that felt retro before it even had years on its clock!
Germany crowned this one-of-a-kind kit by winning Euro 96, putting the shirt in folklore as well as football fanatics wishlists.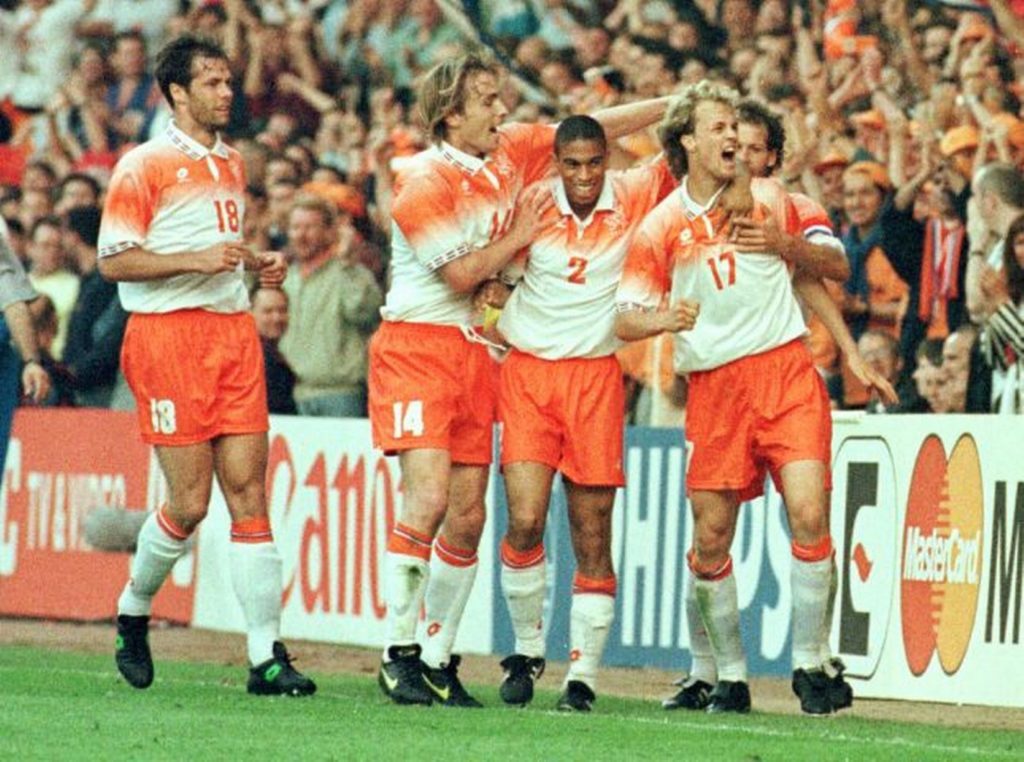 Netherlands away shirt
Yes, we love a Dutch jersey! To be fair to us, this shirt is another one that was a stand out from other designs at the time.
With two top performances from the Netherlands Euro 96 jerseys, it's a shame their team didn't echo them on the pitch.
Top 5 kits from Euro 96 – Conclusion
So, there you have it! Our top 5 kits from Euro 96.
A classic era of creative football kits, that have stood the test of time and are still loved even 25 years on.
Do you agree with our picks?
Let us know in the comments below or on our Instagram page.
Want to see more classic jerseys, visit our online store for more retro collections!