Retro Football Shirts
High quality remakes of your favourite retro football shirts
Classic football jerseys with a new feel
Ever wanted to re-own a classic football shirt from eras gone by?
However, you then realise they aren't made anymore and will have to wear someone else's second hand items?
Neither did we! And so began Inside Forwards.
A store where you can purchase remakes of discontinued products, giving you the memories of old but with a brand new feel!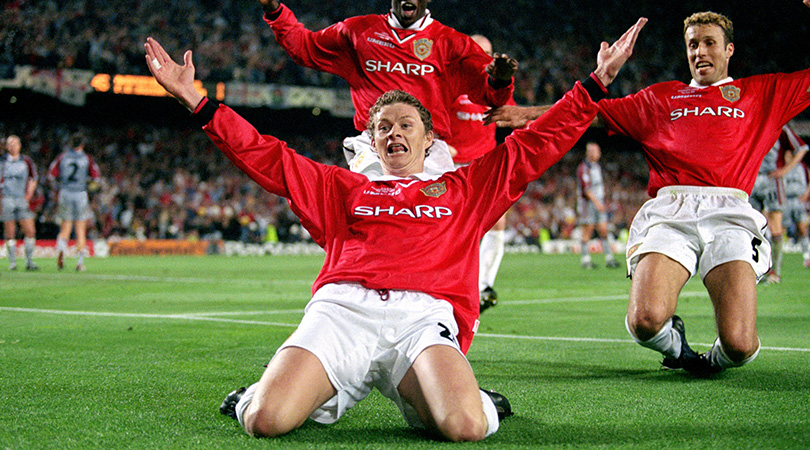 Retro Premier League Shirts
View classic Premier League shirts from previous eras. Relive the famous 90's such as Newcastle's close title challenge or Manchester United's famous 1999 team.
We have the shirts to help you reminisce!
Retro Serie A Shirts
Gazzetta Football Italia memories anyone? The 90's was a golden age for Italian football.
View our collection of classic jerseys including Totti's Roma, Batistuta's Fiorentina and R9 Ronaldo at Inter!
Retro England Shirts
Gazza's goal against Scotland at Euro 96 to Owens wonder goal at World Cup 98, there are many memories and iconic England shirts.
Our collection of classic England jerseys has them all, so you can cheer on the England team in Qatar in style this year!
Retro Wales Shirts
There's been so much heartache for Welsh fans until recently, but their previous kits still bring joy!
Our selection of classic Welsh jerseys include their famous 1976 shirts (Picture right) and their famous away kits from the 90's.
Popular Classic Retro Shirts
Browse some of our popular retro football shirt remakes
View the full retro collection
Access all our classic jerseys on one page!
UK Based Business
English speaking staff at hand to help with any issues
2-3 week delivery
All our orders are fulfilled within a 2-3 week period
Classic Shirt, New Feel
All shirts are remakes, meaning you are the first to wear it!
Fair Returns Policy
Not happy with your order? 7 days no question returns
Join our retro football community
Follow us on social media